Welcome in the world of
Miz Mooz shoes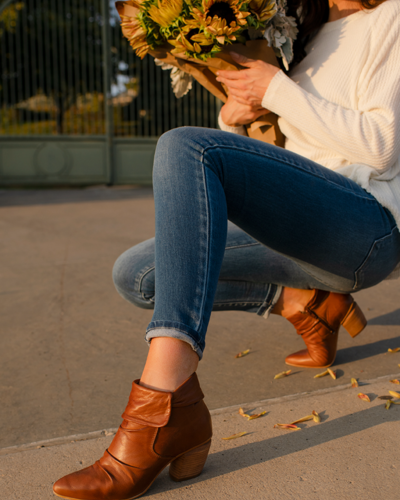 Miz Mooz staat voor kwaliteit en vakmanschap.
Quality
Our search for high-quality, well-crafted leather brought us to Europe, where we carefully source all of our materials. There we partner with ethically minded tanneries, who draw on the region's rich history and tradition of leather work.
CRAFTSMANSHIP
Miz Mooz shoes are truly made with love, from the first sketches of a design to the finished product.Working in family-owned factories, our makers are skilled and experienced artisans, dedicated to their craft. You can see the individual hand-burnishing and one-of-a-kind detailing in every pair, which assures each shoe will be as unique as the woman who wears it.
COMFORT
We know that style and comfort should coexist, so all our shoes feel as good as they look! From our cushioned footbeds and custom rubberized soles, to our supportive stacked heels and adjustable closures, each element of a Miz Mooz shoe is designed for real life wear – keeping you fashionable and comfortable, everywhere you go!